News & Events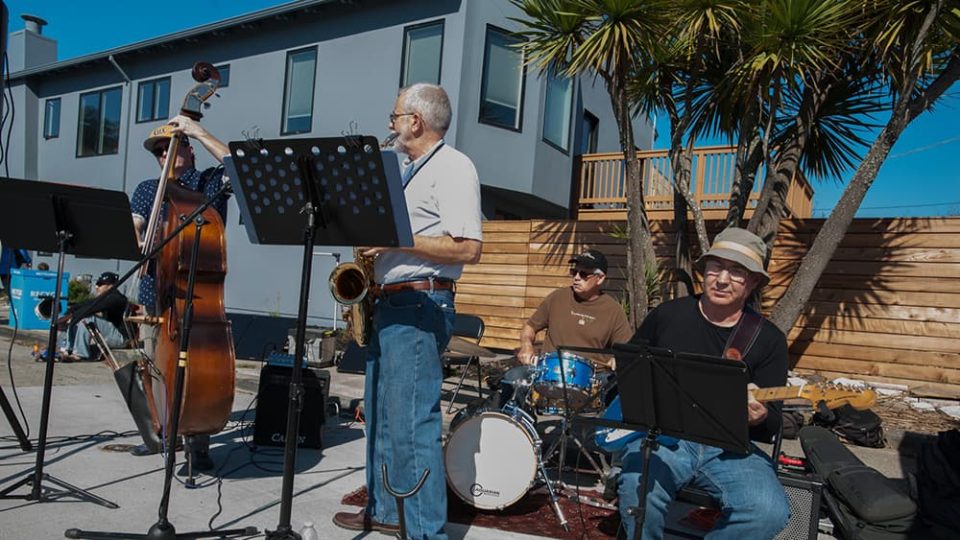 "Up on the Roof!"
Join Us For Our "Up on the Roof!" Fundraiser
On June 21, 2019, the Clubhouse will be transformed into a nightclub with music, appetizers, drink and dancing. "Up on the Roof!" celebrates our community and is a fundraiser for the Clubhouse.
The doors will open at 6:30pm and the Paul Clanon – Todd Siemers Quartet will play from 7:00pm to 9:00pm. The Quartet played at MPIC's Neighborfest held in October 2017.
Purchase your tickets now!
Tickets
Up on the Roof Fundraiser - MPIC Member ($40.00)
Up on the Roof Fundraiser - Non MPIC Member ($50.00)
To become a member, see our Join page.
All proceeds from the event go to MPIC's Building Fund account, which is used exclusively to make necessary repairs and improvements to the MPIC Clubhouse.
For driving directions to the Clubhouse, see our directions page.
Can't make it? Please consider making a donation to the Building Fund. Mail your check to MPIC, 350 O'Shaugnessy Blvd., San Francisco, CA 94127.