About
MPIC BOARD MEMBERS 2019-2020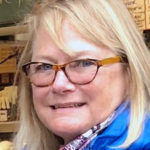 JOANIE VAN RIJN | PRESIDENT
Joanie moved to Miraloma Park in 2005. She and her husband, Guido, began an annual Halloween Party and a Spring BBQ for the neighborhood held in the Los Palmos Community Garden. This continued for over 12 years. Currently they still hold a tree lighting party in December for the neighbors with spiked punch and signing carols. Joanie is a steward of the Los Palmos Community Garden. She is also the NERT Coordinator. Joanie was elected to the MPIC Board in 2016. She is a member of the Publicity Committee and enjoys working on the website. She became President in 2018 and appreciates all the work the Board is doing to keep Miraloma Park the best neighborhood in the city.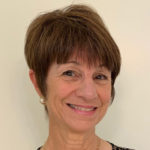 JEAN PERATA | VICE PRESIDENT
Jean has lived in Miraloma Park since 1992. She and her husband, Dennis, are now both retired. Jean enjoys the garden feel of the neighborhood and walking in the neighborhood. In addition to being on the Board, she is on the Publicity Committee (which produces Miraloma Life and maintains the MPIC website) and is engaged in other Board projects. Building community and preserving Miraloma Park's unique environment is important to her.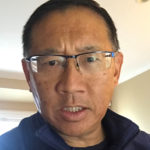 ROBERT GEE | TREASURER
Robert is a lifelong San Franciscan who moved to Miraloma Park in 1998 with his wife and daughter. Robert is our Treasurer, a CPA and recently retired from the Federal Government. He previously served two terms as MPIC President and focuses on Safety, Resiliency, Disaster Preparedness, NERT, Publicity, Block Champions and Clubhouse programs. In his free time, Robert enjoys biking and running around the hills of Miraloma Park in preparation for his many multisport events. Just yell to let him know you are passing him on his left!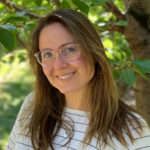 STEPHANIE BOUDREAU MA | RECORDING SECRETARY
Stephanie and her family moved to Miraloma Park two years ago. In her spare time she enjoys cooking and spending time with her three year old son and husband. She's most excited to help MPIC connect younger families.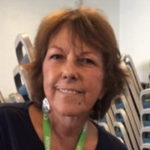 DARLENE RAMLOSE
Darlene has lived in Miraloma Park for 5 years. Darlene is co-coordinator for NERT, a block champion, and member of Resilient Miraloma Park, and serves as MPIC board member chair for senior citizens. Darlene is the Coordinator for Miraloma Community Connectors senior program. Darlene's background is Health Care, Nutrition and Disaster Preparedness.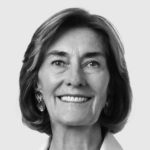 KAREN BRESLIN
Karen has lived in the same Miraloma Park home since 1966. She has served in various leadership roles on the MPIC Board since 2005 including as President and Chair of the Transportation Committee. She is currently the Chair of the Zoning and Planning Committee and MPIC delegate to the Coalition of San Francisco Neighborhoods and the West of Twin Peaks Central Council. She is retired.


DANIEL HOMSEY
Daniel is a fourth generation San Franciscan and a 2nd generation Miraloma Parkian. He lives on Bella Vista with his wife Catherine, a frequent Miraloma Life contributor, and their two children, Ajaccio and Violet, who are both enrolled at Miraloma Elementary. Daniel has been on the Board for 6 years and has been a champion for pedestrian safety, community beautification and disaster resilience. As co-chair of the Resilient Miraloma Park initiative, Daniel has leveraged his expertise as a nationally recognized expert on community disaster resilience to craft and implement strategies to protect the health and well-being of our most vulnerable residents.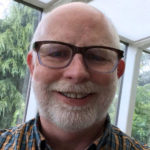 BRYAN FORMAN
Bryan has been a Miraloma Park resident for 20 years, He is committed to preserving and improving the quality of life in our neighborhood. As a member of the Safety Committee, he keeps track of crime and advocates for police services. He has organized Neighborhood Watch meetings, clean-up days, is a certified NERT and a block captain. Professionally, he designs advertising. If you've watched TV anytime in the last 30 years, you've seen his work.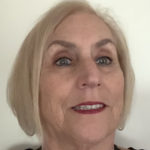 DEBRA ESTRIN
Debra grew up in Miraloma Park, attending Miraloma, Aptos, and Lowell. She is a retired attorney. Her community focus is safety in Miraloma Park. She serves on the MPIC Safety Committee and the Ingleside Community Police Advisory Board.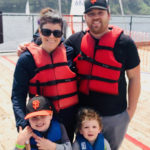 THOMAS O'BRIEN
Thomas is an estate planning attorney who has lived in Miraloma Park with his wife, Susan, since 2013. They have two young boys, who will be attending Miraloma Elementary and Wind in the Willows Preschool in the Fall. Thomas and his family have enjoyed many MPIC events over the years. Thomas joined the board in October 2018 after reading about the need for new board members in the Miraloma Life. Since joining the board, Thomas has taken on the Membership Chair position, and led a past renewal drive that increased membership by almost 20 percent in just the first two months. Thomas hopes to continue to help increase membership by encouraging residents to look to the MPIC as a neighborhood social hub.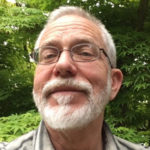 TODD SIEMERS
Todd was born and raised in Wisconsin. He has lived in Miraloma Park since 1981 with his wife, Linda and dog Maggie. Todd is a retired member of Carpenters Local 22. His interests include preserving the MPIC Clubhouse, neighborhood character and building community.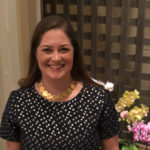 CARY MATTHEWS
Cary is a native San Franciscan and moved to Miraloma Park in 2017 with her two dogs. She became involved with the MPIC through Resilient Miraloma Park and she's excited to become more involved in the Miraloma Park community.