What We Do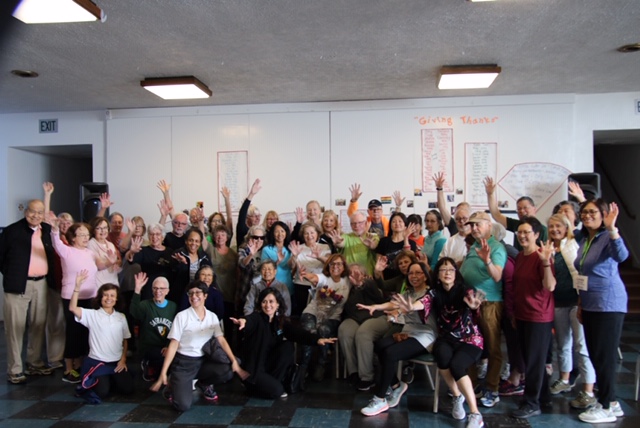 Miraloma Park Community Connectors Senior Program
Changing strangers into neighbors and neighbors into friends
All Miraloma neighbors over 60 are invited to join us for strength, flexibility and balance exercises.
Always Active Exercises Every Tuesday, Wednesday and Thursday
10:30 am to 11:30 am
Tue & Thurs at Cornerstone Church
Wed at MPIC Clubhouse
For more information contact
Darlene Ramlose, Miraloma Community Connector
darlene@sfdcommunityliving.org
---
New Ukulele Class at the Clubhouse on Tuesdays at 2pm
On Tuesdays Community Connectors hosts a beginner Uke Class. Over twenty people were there with their ukes for the first class, January 7. They were ready to learn how to play, or play along and sing. This will take place each Tuesday, at the clubhouse at 2pm. The teacher is Abby Margolis. Please bring your uke and a music stand. The music book costs $15.00. The class is free.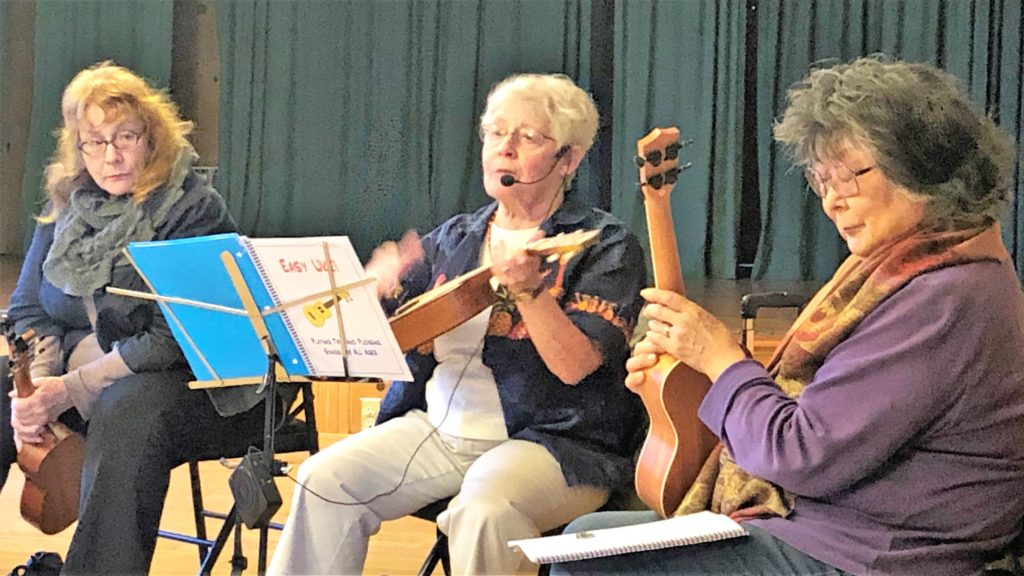 ---
On November 19th, our loved Always Active teacher Theresa retired and we hosted a fun pot-luck to wish her all the best. We look forward to a new teacher to help keep us healthy and active.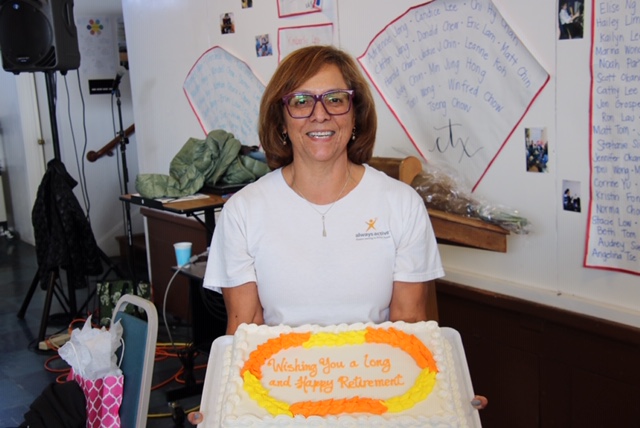 On October 31, Miraloma Community Connectors had a Harvest Lunch-Bingo Party after exercises.  Mike made his famous rum cake.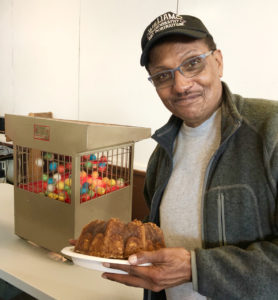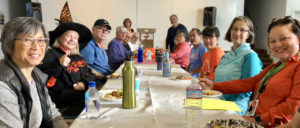 Fun Halloween Bingo Party!