What We Do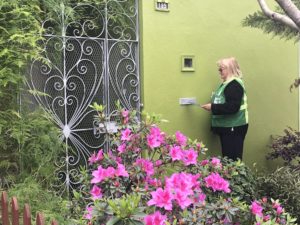 NERTS HELP DISTRIBUTE SHELTER IN PLACE FLYERS
Thank you so much to our many Miraloma Park NERTS, as well as our local Block Champions and other volunteers, who responded to our call to action to help distribute the Shelter in Place Recommendations for COVID-19 flyers and Dept of Public Health door hangers across 2,300 homes in Miraloma Park while at the same time checking in on our vulnerable, elderly and disabled shut-ins on their blocks. Our NERTS are an integral part of supporting our mission to protect the health and well-being of residents, especially the vulnerable, during times of stress.
IMPORTANT: We are trying to coordinate all the volunteer activity among Block Champions, NERTs and other Miraloma Park residents that are so generously stepping up to the plate. To do so we are generating a common database of all volunteers. We ask for contact information so that we can better communicate with all groups. We ask for address information so that we can pinpoint on a Miraloma Park map what areas are well covered with volunteers and where there are gaps. Hopefully all residents will have a volunteer or two on their block. As a NERT, you've already given us much of this information. However, we've added a few questions related to the expertise you may have concerning our current crisis. Please fill out the volunteer information form.
Questions? Contact our NERT lead, Joanie Van Rijn, at joanvanrijn@gmail.com.
---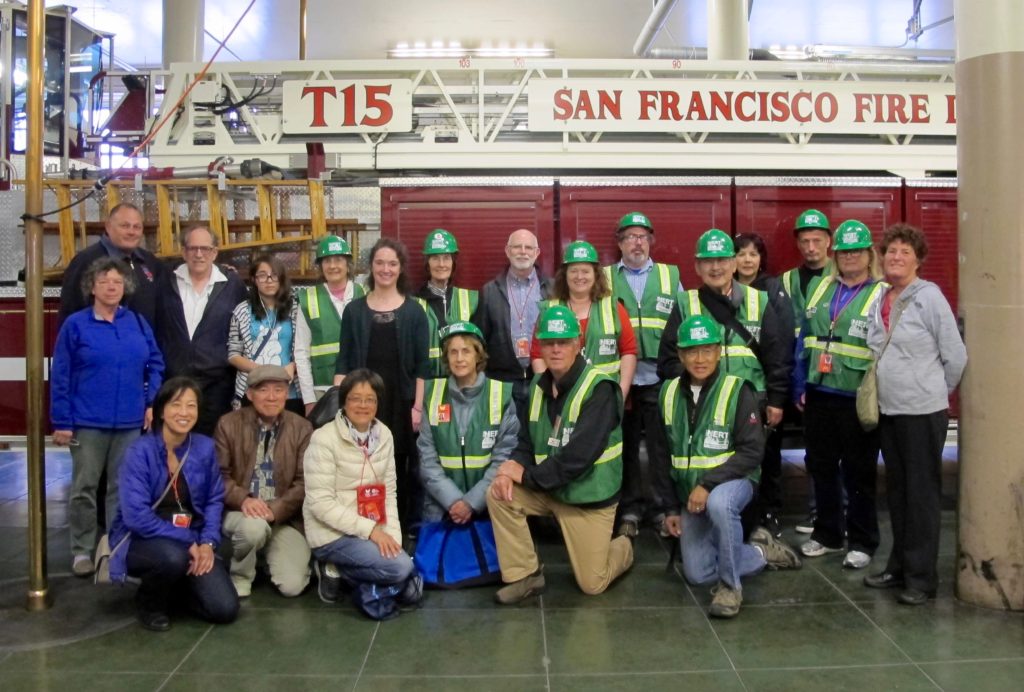 Miraloma Park Neighborhood Emergency Response Team (NERT) is an active group of neighbors that meet monthly to train and share ways of encouraging residents to be prepared for a major disaster, a big earthquake.
NERT training is an 18-hour disaster preparedness class held over six sessions. The instructors are professional firefighters. No experience is needed.
The Miraloma Park NERT team is open and welcomes new NERTS. The Miraloma Park NERT coordinator is Joanie van Rijn, joanvanrijn@gmail.com.
---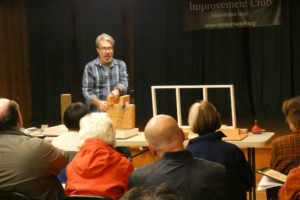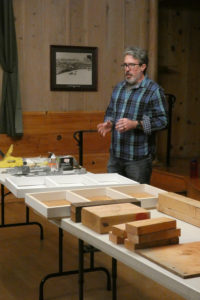 The November monthly NERT meeting hosted Joe Metzler, the Sunnyside NERT Coordinator, a licensed contractor who gave a workshop on retrofitting your home. Joe demonstrated the A-B-C's of strengthening your home. A=anchoring, B=bracing, and C=connecting. This workshop will be repeated for the entire community in March, 2020.
---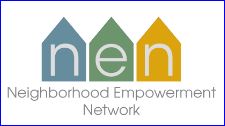 Congratulations to our NEN Award Winner: MPIC President Joan Van Rijn
The City's Neighborhood Empowerment Network has announced the 11th Annual NEN Awards Winners. The NEN Awards are San Francisco's way of honoring the work of the residents and organizations that make our City an amazing place to live, work and visit. Congratulations to MPIC President Joan Van Rijn who is this year's winner in the category of Exemplary NERT Leadership . Thank you for all you do for our community!
Watch the Exemplary NERT Leadership award presentation
---
Click to download Help-OK sign