Neighborhood
Los Palmos Community Garden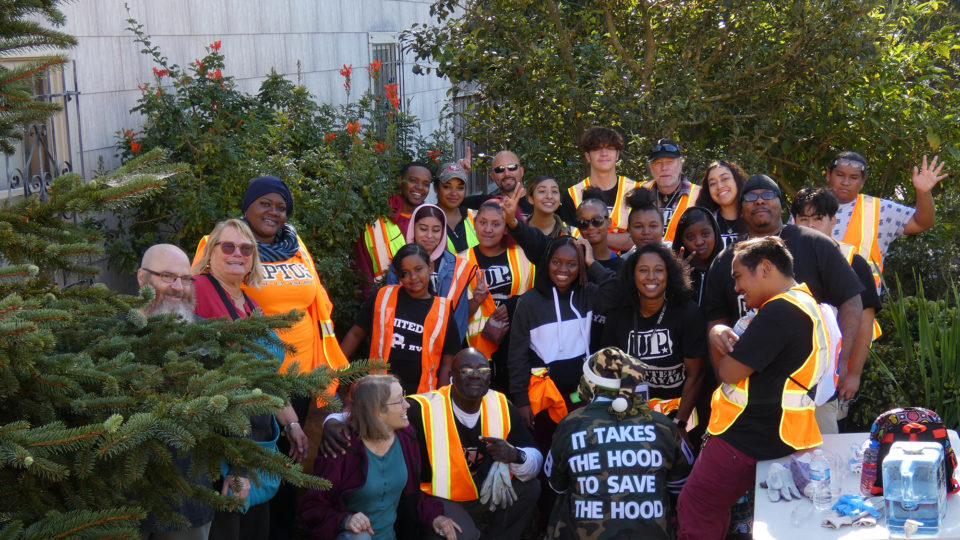 Los Palmos Community Garden (LPG) is located on Los Palmos Drive near Foerster. It was created in 1995 and has continued to have support from the neighbors who design, plan and create this beautiful oasis in this neighborhood.
The LPG is visited daily by many residents: families take the garden stairs as a shortcut to Teresita; dogs love the garden for all of its smells; the rhubarb plant has contributed to many tasty desserts, and sitting on the garden bench offers a quiet respite from a daily routine.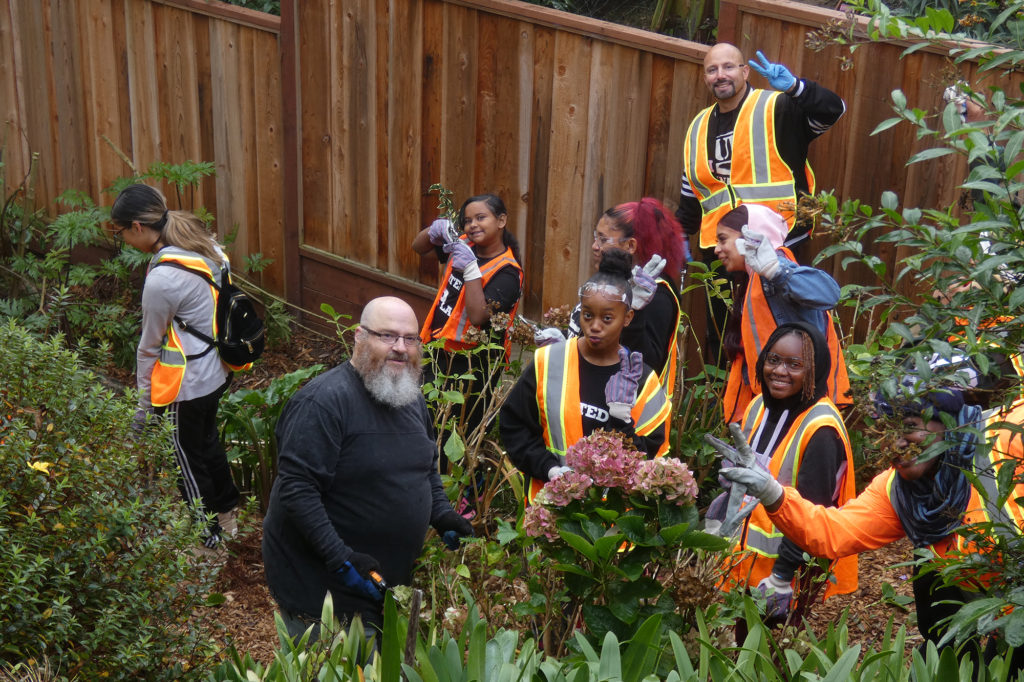 On October 17, 2019 neighbors gathered together with volunteers to "Clean Up" the LPG. The garden was selected by Public Works to be a community garden that receives District 7 "Clean Team" help. It was wonderful day and the garden was weeded and pruned and is ready for winter.