Clubhouse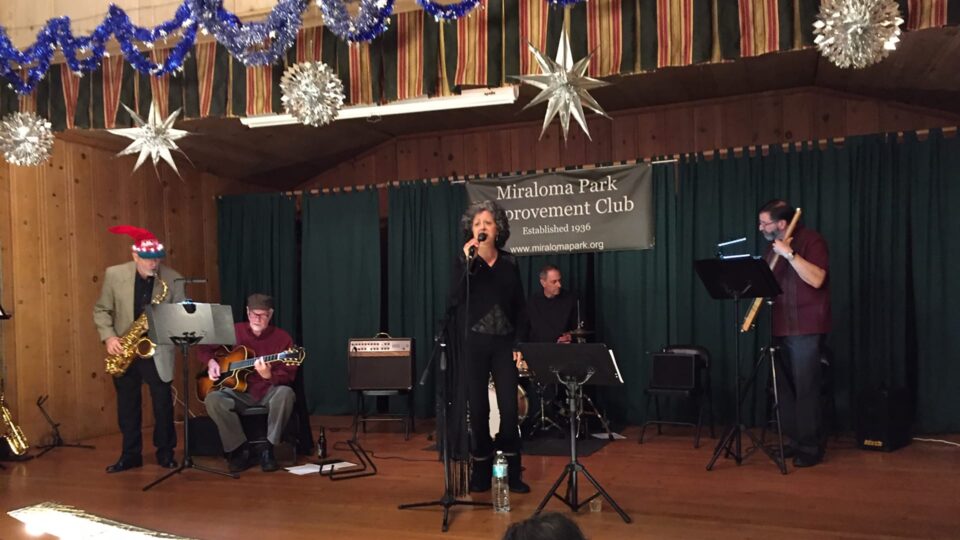 When ready to rent the clubhouse, which has a 25′ x 40′ main hall and a 25′ x 18′ stage, here are the steps to take:
Clubhouse Rental Agent and Manager
Mia Waller     
Rates and Fees
Rental rates include full use of the facility. Rental policies are available on request.
To receive Member rates, you must reside in Miraloma Park or own property or a business therein and be fully paid up with your MPIC dues.
Payments must be made via credit card and your insurance agent must email the Insurance Certificate to miralomapark@gmail.com. Rental contracts may be emailed or sent by regular mail to 350 O'Shaughnessy, SF, CA 94127. Security deposit refunds will be made by check.
Guests are expected to leave the facility clean and in condition for immediate use by others. The Clubhouse does not provide set-up for events or janitorial service but can refer potential renters to privately run services. There are trash, recycle, and compost bins available. San Francisco requires proper recycling and composting of waste.
A refundable security deposit is required for all rentals. Deposits are returned within 14 days after the last day of your event.
A detailed list of requirements that must be met to obtain a full refund of security deposit is available upon request (and can be downloaded from the link listed above).
The Rental manager will email confirmation once all required documents have been received and are found to be in satisfactory order. A fully legible scanned copy or hard copy of the completed Clubhouse Use Agreement with signatures and Security Deposit must be received before confirmation of a rental is given.
Weekends (Friday – Sunday) & Holidays
5 hour rental plus 2-hour set-up time.
Members Weekends and Holidays ($550.00)
Non-Members Weekends and Holidays ($790.00)
Weekdays (Monday – Thursday)
4 hour minimum rental.
Members 4 Hours ($300.00)
Members 5 Hours ($375.00)
Members 6 Hours ($450.00)
Non-Members 4 Hours ($380.00)
Non-Members 5 Hours ($475.00)
Non-Members 6 Hours ($570.00)
Security Deposit
Required for members and non-members.
Security Deposit ($1 030.18)
Fully refundable except for 2.9% plus $0.30 transaction fee.
Recurring Renters
Recurring renters can agree upon a fee with our Rental Agent. Prospective recurring renters should contact the Rental Manager to see if they qualify for discounted rates. You can use PayPal to pay a bill.
Cleaning Fee
Cleaning services are available with two weeks advance notice. Please let the Clubhouse Manager know of your interest and pay this fee in advance.
Cleaning services will cover sweeping, mopping, and wipe down of the MPIC Clubhouse. It does not include moving furniture, garbage removal or general breakdown after an event.