Clubhouse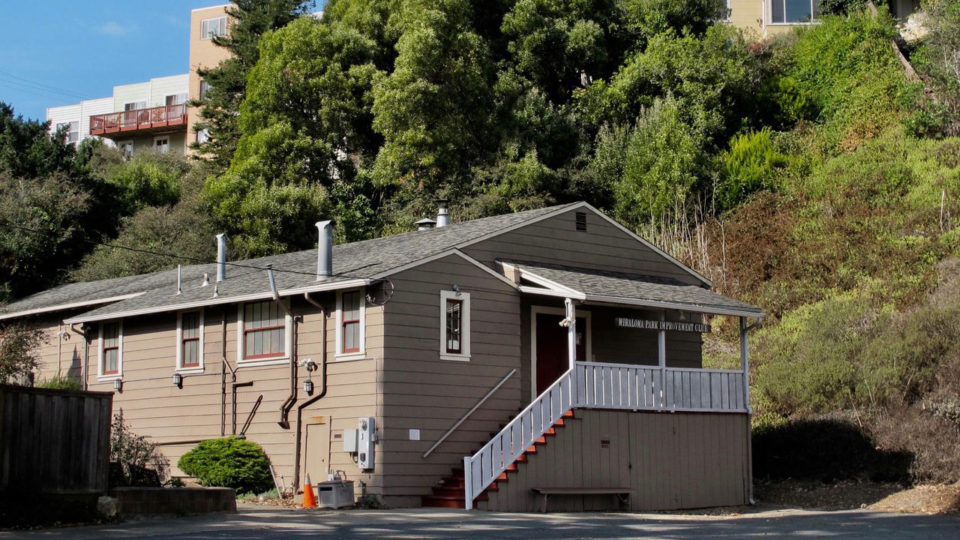 History
The builders of the Miraloma Park homes, the Meyer Brothers, built the current MPIC clubhouse in 1940 for the residents and subsequently gave the clubhouse and property to the MPIC on May 1, 1942. The San Francisco Department of Public Works graded the adjacent parking lot in exchange for permission to store equipment during construction of adjacent O'Shaughnessy Blvd. The MPIC entered into a lease with the City of San Francisco on July 23, 1943 for the adjacent parking lot and green space at $1 a year. That lease was renewed on March 15, 1990 for the same terms and continues in effect today.
By July 1946, the combined Miraloma Park Garden and Improvement Clubs had membership of 1,000, an unequaled record in San Francisco. The clubhouse provided a place for residents to meet and work together to maintain the neighborhood character of Miraloma Park, the vitality of the neighboring commercial areas, and the open space in Mount Davidson Park. The clubhouse continues to play that same role today.
Since 1942, we have preserved, maintained, and operated the historic MPIC Clubhouse (a hall with a capacity of 85 persons owned and operated by the MPIC) and its surrounding grounds for the benefit of the community:
Provide a center for promoting community spirit and hosting the wide variety of community service events discussed throughout this narrative.
Rental of the Clubhouse to neighborhood residents, businesses, and others for both private and public events and events of a charitable and educational nature.
Rental funds are used to maintain the Clubhouse, fund MPIC programs, and maintain the leased parking lot, trees, native plant garden and surrounding landscape.
Learn more about the history of the Miraloma Park Improvement Club