What We Do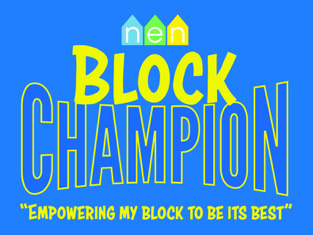 Announcing the Launch of the Block Champion Program Building a Stronger & Safer Miraloma Park from the Block Up!
In 2016, after seeing communities near and far come under incredible stress from earthquakes, hurricanes, wild fires and heatwaves, our community voted to secure a grant from Sup. Norman Yee's Office to create a program that empowers one or more neighbors on each block to be ready to care for their families and immediate neighbors during times of stress. Called the Block Champion program, participants receive a cache of supplies and customized training that advance their efforts to support the health and well-being of their neighbors should they need help.
This program was designed in response to the growing body of evidence that neighbors who are connected socially are more likely to survive stress events and remain healthy vibrant members of communities.
---
The Resilient Miraloma Park Block Champion Program has Officially Launched!
On January 29th and February 2nd the Block Champion program hosted orientations at the Miraloma Park Improvement Clubhouse. The turn out was incredible and folks from all across the neighborhood were in attendance.

Block Champions – it is time to sign up for the final Block Champion training workshop!
We are eager to move the Block Champion on-boarding process forward to this next step. This training will provide Block Champions with a detailed overview of their responsibilities before, during and after a disaster. At the conclusion of their training, Block Champions will receive their cache of customized supplies to support their team's mission.
Option 1 – Wednesday, May 22nd starting at 7:15 pm at the Miraloma Park Improvement Club Clubhouse
Option 2 – Saturday, June 8 starting at 11:00 am at the Miraloma Park Improvement Club Clubhouse
---
Please register below for either workshop (pick from the dropdown below):
If you have any questions regarding the Block Champion Program, please contact Block Champion Program Lead Guido Van Rijn at guidovanrijn1975@gmail.com.
Help us build a stronger Miraloma Park from the Ground Up!
Last Updated
April 30, 2019