What We Do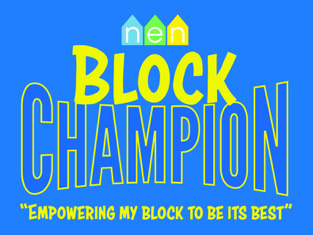 Important Block Champion Check in Meeting on December 10, 2019 at 7:00 PM at the MPIC Clubhouse
Topic: Lessons Learned from Recent Public Safety Power Shutoff & Plan to Secure/Spend Funding in 2020
Block Champions,
While the City has yet to lose its power during the recent PG&E Public Safety Power Shutoff (PSPS) events, it's only a matter of time before we are challenged to go for several days with no electricity, phone and access to food, retail and gasoline.
As you may know, Daniel Homsey recently went to Sonoma when there was a PSPS to help his mother and a dozen of her neighbors – many of whom had Alzheimer's and chronic health conditions – survive for five days with little or no support.
Daniel learned a lot from that experience and one key takeaway… The Block Champion Program is an invaluable resource to protecting our most vulnerable neighbors health and well-being.
With that, your Block Champion Team is hosting a Block Champion Check-in meeting to discuss:
The lessons learned from the Sonoma County PSPS
How to use our current grant funding to strengthen the Block Champion / Shelter in Place strategy
Radio Communications (Please bring your fully charged walkie-talkies)
What are our outstanding needs that we can build into a grant application for the upcoming participatory budgeting cycle
Show the Block Champions the new shipping container of supplies at the Clubhouse
When: December 10th at 7pm.
Where: MPIC Clubhouse
We hope you can join us for this important step in preparing for the shocks heading our way in 2020.
Please RSVP to guidovanrijn1975@gmail.com
---
Meet Your New Miraloma Park Block Champions!
The MPIC is proud to announce that our community now has 32 new Block Champions who have recently completed all of their training. Our Block Champions will now be introducing themselves to their immediate neighbors in the near future- so please welcome them.
We are proud that our community is the first in the City to launch a Block Champion program- thanks to funding from Supervisor Yee's Participatory Budget program.
Here are the streets where our Block Champions are located:
Agua Way -1
0-100 block

Bella Vista Way -1
500 Block

Coventry Court -2
0-100 block

Del Vale -1
0-100 block

Detroit St -1
800 block

El Sereno Court -1
0-100 block

Encline Court -1
0-100 block

Foerster St -4
600 Block
700 Block

Gaviota Way -1
0-100 Block

Los Palmos Drive -2
0-100 Block

Marietta Drive -2
300 Block

Melrose Ave -1
100 block

Molimo Drive -1
200 block

Myra Way -1
500 block

Portola Drive -1
900 block

Rockdale Drive -1
600 block

Sequoia Way -1
0-100 bloc

Teresita Blvd -8
300 block
400 block
500 block
600 block
700 block
900 block
What's next for our Block Champions?
The Block Champions will utilize their tools, resources and trainings to assemble a team that is charged with preparing the residents on their block for a disaster as well as the capacity to activate and support their neighbors' health and well-being needs, especially the vulnerable, during times of stress.
In preparation for any stressful event, our Block Champions will be:
Creating ways for neighbors to meet each other and build connections. Whether it be a block party or a simple open house, creating ways for neighbors to come together to strengthen existing relationships, or create new ones, is an essential step for increasing the overall resilience.
Inventorying who and what is on their block. Every day, our Block Champions have the opportunity to collect valuable information about what resources are on their block and who are their neighbors. This data could be invaluable during times of stress and increase the likelihood of meeting the needs of all their neighbors when they'll need the help of Block Champions the most.
Designing their Block Support Center and secure the supplies they will need to run it. The Block Support Center is an essential component to support the needs of the folks on their block.
After a stressful event, our Block Champions may be charged with a variety of tasks, including
Checking on the status of their neighbors. Regardless of a heatwave, power outage or earthquake- someone on the block may need help. The Block Champions and their teams have the opportunity to monitor neighbors' condition so they can protect their health or get the help they need to restore it.
Assemble their team and activate the Block Support Center.
 Create a plan on how the team will help those in need.
 Set up aid stations to meet their neighbors' needs. This could include Care and Shelter, First Aid, Feeding and Comfort. During a serious event, especially if utilities are off, people may need help with the basics.
If you have any questions regarding the Block Champion Program, please contact Block Champion Program Lead Guido Van Rijn at guidovanrijn1975@gmail.com.
Help us build a stronger Miraloma Park from the Ground Up!