What We Do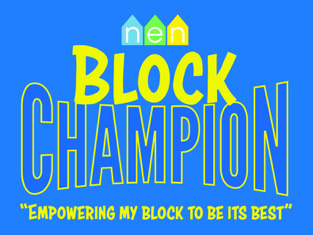 Announcing the Launch of the Block Champion Program Building a Stronger & Safer Miraloma Park from the Block Up!
In 2016, after seeing communities near and far come under incredible stress from earthquakes, hurricanes, wild fires and heatwaves, our community voted to secure a grant from Sup. Norman Yee's Office to create a program that empowers one or more neighbors on each block to be ready to care for their families and immediate neighbors during times of stress. Called the Block Champion program, participants receive a cache of supplies and customized training that advance their efforts to support the health and well-being of their neighbors should they need help.
This program was designed in response to the growing body of evidence that neighbors who are connected socially are more likely to survive stress events and remain healthy vibrant members of communities.
---
Sign Up For An Orientation Meeting
Interested? Learn more at one of our upcoming orientations at the Miraloma Park Improvement Club Clubhouse (350 O'Shaughnessy Blvd.):
Tuesday, January 29th from 7 to 8 pm
Saturday, February 2nd from 11 am to Noon
We have funding to support the first 31 Block Champions.
We are committed to creating a program that does not require a ton of time while at the same time generating a real benefit for you, your family and community.
If you'd like to attend or learn more, email us at blockchampion94127@gmail.com.
Be Ready, Be Connected, Be a Champion.
The Block Champion Team
Last Updated
January 16, 2019